Charlie "Bird" Parker Memorial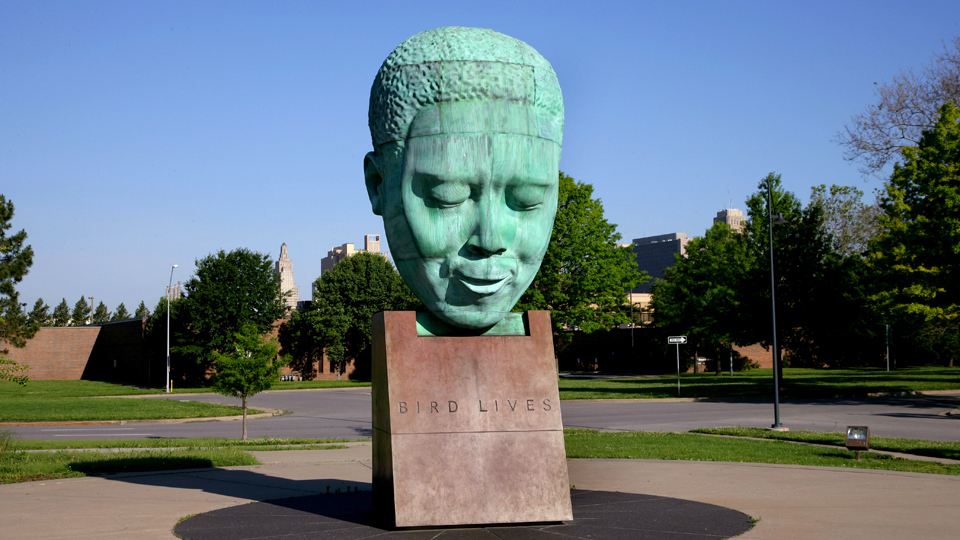 Olympic Gateway 1984, cast bronze, gold leaf and zinc. 25 x 15 x 5 feet
Dedicated on March 27, 1999, Charlie Parker Memorial was commissioned by the City of Kansas City, Missouri, with public funds provided by the city and private funds from the Oppenheimer Brothers Foundation and Tony and Marti Oppenheimer.
Charlie Parker Memorial consists of a bronze head likeness of Charlie Parker measuring 10 feet in height, mounted on 8 feet high base. On the base, etched in letters are words "BIRD LIVES."
The Memorial is installed at the southeast corner of 17th Terrace and the Paseo in Kansas City, Missouri.