Dedicated on July 1, 1997, Duke Ellington Memorial was commissioned the Duke Ellington Memorial Fund as a gift to the City of New York.
The Memorial is a pulpit-like form that stands 30 feet, on three tall columns. A the top of each column stand three female figures that represent the muses. With their arms raised, the nine muses hold aloft a circular platform, bearing an 8-foot high standing figure of Duke Ellington beside a piano.
The figure of Duke Ellington was molded in clay at 32 inches in height. The muse figure was molded in clay at 26 inches in height. The figure were scanned and enlarged in foam to 8 feet and 5 feet respectively. The figures were cast in bronze. The piano, platform, and the columns were fabricated from bronze sheets and all the elements were welded and patinaed. The interior of the dome platform was gilded in gold. With the exception of casting the figures, which were done at Mussi Artworks Foundry in Berkeley, all work on this project was completed at Robert Graham Studio in Venice, California.
Duke Ellington Memorial is installed at Duke Ellington Circle (Fifth Avenue at 110th Street) in Central Park, New York City.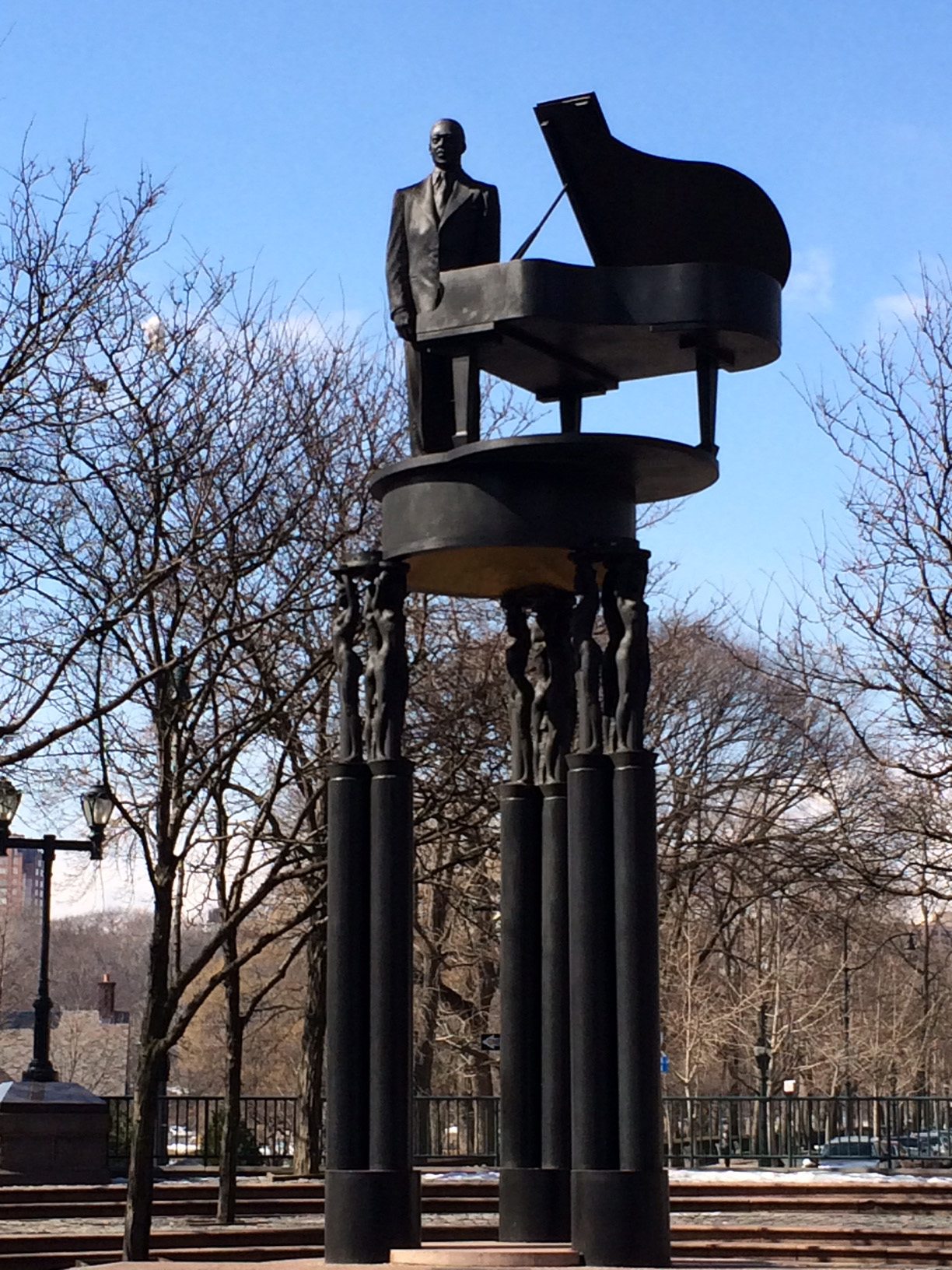 Duke Ellington Memorial 1997, cast bronze, gold leaf. 30 x 8 x 6.5 feet