Dedicated on November 18, 1996, Plumed Serpent was commissioned by the City of San Jose, California.
Plumed Serpent is a stylized image of Quetzalcóatl, one of the most important mythological deities of the Mesoamerican pantheon. It was created for the City of San Jose to symbolize the spirit of social harmony and diversity.
The initial model was made in clay at 11.5 inches in height. Using a computer, the model was three-dimensionally scanned to generate million digitized points. This information was transferred to a computer controlled machine tool that was specially built for this project. The machine, guided by the computer, enlarged and cut a foam model at full-scale, which was 8 feet in height. The foam model was molded and cast in stone.
Plumed Serpent is installed at Plaza de César Chávez in San Jose, California.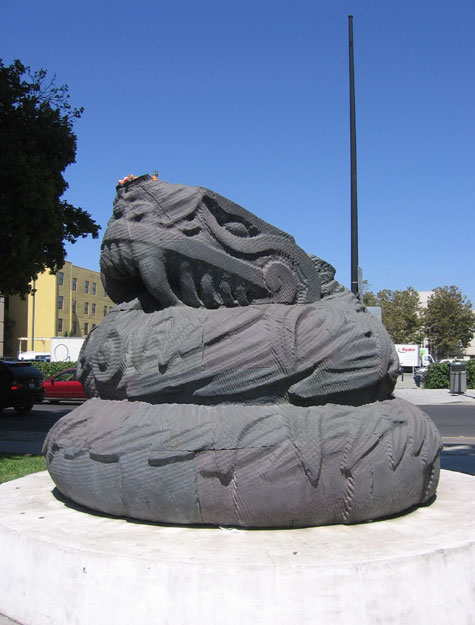 Plumed Serpent (Quetzalcóatl) 1994, cast stone. 8 x 12 x 12 feet